Coach, Intercultural Consultant and Trainer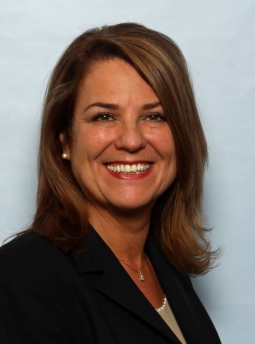 Lamonte Miller is an independent intercultural consultant and trainer with international living and working experience. As a sole provider and on behalf of several global relocation and intercultural consulting firms, she provides customized programs for individuals, families or groups in expatriation, repatriation and intercultural business. LaMonte has extensive experience working with the pharmaceutical, finance and manufacturing industries. She began conducting intercultural training programs in 1991 for companies in the international petroleum industry in Houston, Texas, with Moran, Stahl & Boyer; subsequently acquired by Prudential Relocation, which is now Brookfield Global Relocation Services.
Prior to her initial intercultural training experience, Lamonte had a productive career as a high-technology sales agent and account manager representing ITT World Communications, RICOH Corporation and Federal Express' Electronic Product Division (ZAPMAIL). Based on her international experience, she was hired by BASIS International in Albuquerque, New Mexico, to manage five international distributors in Europe and North and South America. Profiting from her international sales and account management experience, she relaunched her consulting and training work in 2002, first in Paris, France, and then in London, England. Lamonte repatriated to the United States from June 2007 to December 2015 in Guilford, Connecticut. Lamonte continued living the expatriate life in Salmiya, Kuwait, and now lives in Mumbai, India.
Her international living and work experiences give her first-hand knowledge of Kuwaiti, French, British, and American perspectives related to sales, customer service, relationship building, team building and communication patterns. She enjoys exploring how these differences are managed across cultures.
Lamonte holds a Bachelor of Science in Psychology, with a concentration in French, from the University of Maryland including five years of study in Paris, France. In 2007, Tucker International certified her as a behavioral assessor using their Overseas Assignment Inventory (OAI) to evaluate, debrief and provide reports for potential international assignees. A trainer for Berlitz since 2003, she completed certification in 2008 to use the Cultural Orientations Indicator (COI), recently acquired from TMC (Training Management Corporation). The COI is used to form the basis for effective cross-cultural interventions by addressing the cultural challenges embedded in individual, team and organizational performance. In 2009, she completed certification in the Cultural Detective®, an intercultural competency development tool. She has completed coursework for a Masters in Intercultural Relations through the University of the Pacific and the Intercultural Communication Institute, Portland, Oregon.